Flower
Showing 1–12 of 207 results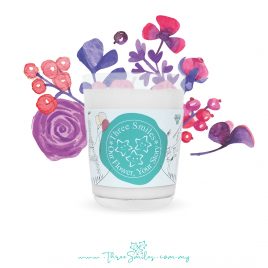 Wild Flower Grapefruit
Invoke the energy of rose quartz crystal and feel the power of love with our Floral Crafted Candle. Beautifully handcrafted with touch of floral notes, our candle is made from all natural soy wax creating a warm and loving atmosphere anytime of the day. Scent is infused with high positive energy that attracts romance, raise unconditional love and heals relationships. Open your heart and let love flow with our rose quartz crystal energized candle today!
Fragrance
Weight
Picollo - approximately 145 grams cotton wick.
Grande - approximately 190 grams cotton wick.
With ~10 grams of rose quartz crystal.
Burns time
Picollo - approximately 40 hours.
Grande - approximately 55 hours.
RM

39.00
Select options