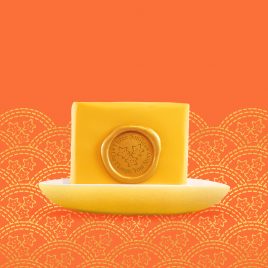 Golden Tangerine
Shower yourself with Luck and Prosperity with our exclusive scents and only while stock lasts this Chinese New Year! Beautifully crafted with touch of floral notes, our soap is made from all natural essential oils leaving your skin feeling soft and romantically soothing.
Benefits
Maximum hydration.
Anti-aging properties.
Beautiful glowing skin.
Increases skin's elasticity.
Lightens the skin's complexion.
Ingredients
Tangerine essential oil, Grapefruit essential oil, 18k Gold mica, Olive oil, Coconut oil, and Palm oil.
not rated
RM

45.00
Add to cart