X'mas Joy
Showing 1–12 of 26 results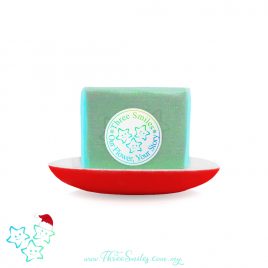 Clary Sleigh
Spread Love & Cheer with our exclusive scents and only while stock lasts this X'mas! Beautifully crafted with touch of floral notes, our soap is made from all natural essential oils leaving your skin feeling soft and romantically soothing.
Benefits
Relief stress.
Anti-inflammatory.
Enhance one's ability to dream.
Rejuvenate skin.
Ingredients
Clary Sage essential oil, Lemon essential oil, Olive oil, Coconut oil, and Palm oil.
RM

35.00
Add to cart